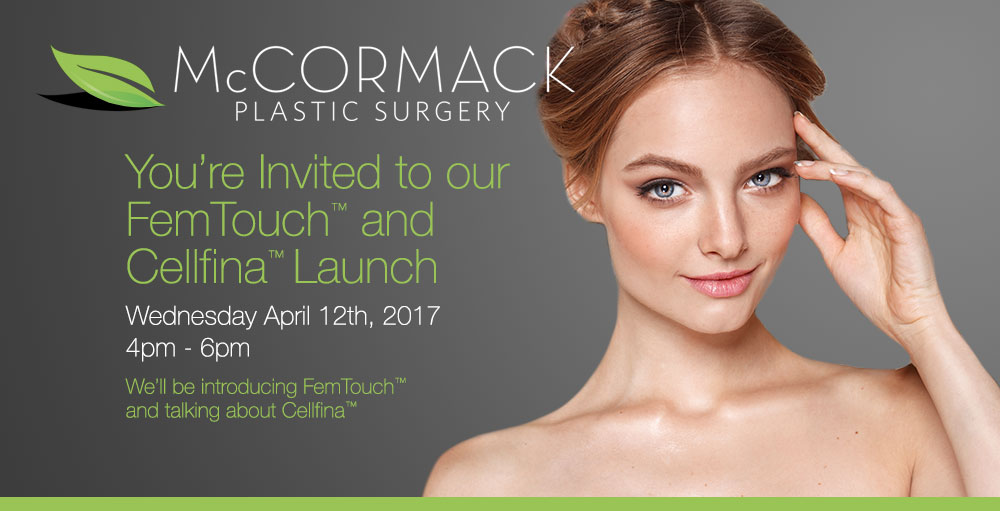 Where:
McCormack Plastic Surgery
10791 Double R Blvd.
You're invited to Our FemTouch™ and Cellfina™ Launch
Introductory pricing on a series of 3 treatments for $2500 (Reg: $3100).
FemTouch™ is a safe and comfortable in-office vaginal rejuvenation procedure that only takes a few minutes to improve common vaginal health symptoms like vaginal dryness, urinary incontinence, uncomfortable intercourse, and loss of vaginal tone.
RSVP