We know that you have many considerations to make when it comes to selecting a plastic surgeon. Your surgeon and her team must inspire confidence, address your needs and concerns, and keep you informed. Going beyond these basics, we are supportive, responsive, and respectful of your needs. Our professional team combines the technology you need and the care you deserve into a personalized surgical treatment plan created just for you. We invite you to read on to meet each member of our staff.
Chris Farringer
Since receiving her surgical first assist certification from U.C.L.A. in 1998, Chris has dedicated herself entirely to serving patients on and off the operating table. She has been working in the field of plastic surgery as a R.N. surgical first assist for 20 years. She is the Nursing Director of our on-site AAAASF out-patient facility; managing the rigorous standards of excellence our accreditation requires and assisting Dr. McCormack in surgery. On clinic days Chris brings her compassionate and dedicated personality to the office caring for patients post-operatively.
Chris is happily married with two beautiful grown children. Her passions include being a mom and cooking really good food for her family.
Erika Jolley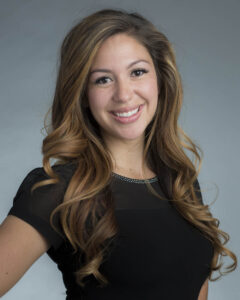 Erika's qualifications help run both the surgery and clinic side of McCormack Plastic Surgery. After graduating from the University Nevada, Reno with a B.S. in nursing she spent six years in a hospital environment honing her Operating Room skills. As a highly skilled professional and a member of the Association of periOperative Registered Nurses Erika's expertise enables optimal outcomes for patients undergoing operative and other invasive procedures. Equally important is a patient's recovery and when not in the Operating Room you will find Erika engaged in seeing patient's post-operatively during our clinic days.
In her off hours Erika's love of music has her traveling to see her favorite artists along with her two children who also share her love of music.
Kathleen "Kat" Crandall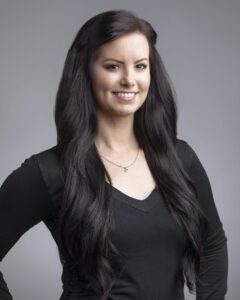 Being in the Med Spa world for over 10 years I have learned that beauty is in all of us, yet it can be easily forgotten in our busy digital lives. I love assisting everyone trying to find their way back to confidence and self-love.
Kat is your go-to guide and support here at M Spa. She will introduce you to our Medical Spa services, discuss financing options and instruct you on how our providers will assist you in your aesthetic goals. Whether its lasers, CoolSculpting® or Microneedling she can't wait to show you what M Spa's state of the art facility has to offer.
Whether camping, crystal hunting or exploring all that Northern Nevada has to offer on her side-by-side, Kat has a strong love for Reno, her hometown. When not enjoying the great outdoors, she is busy coaching patients through the world of advanced aesthetics.
Ericka Redondo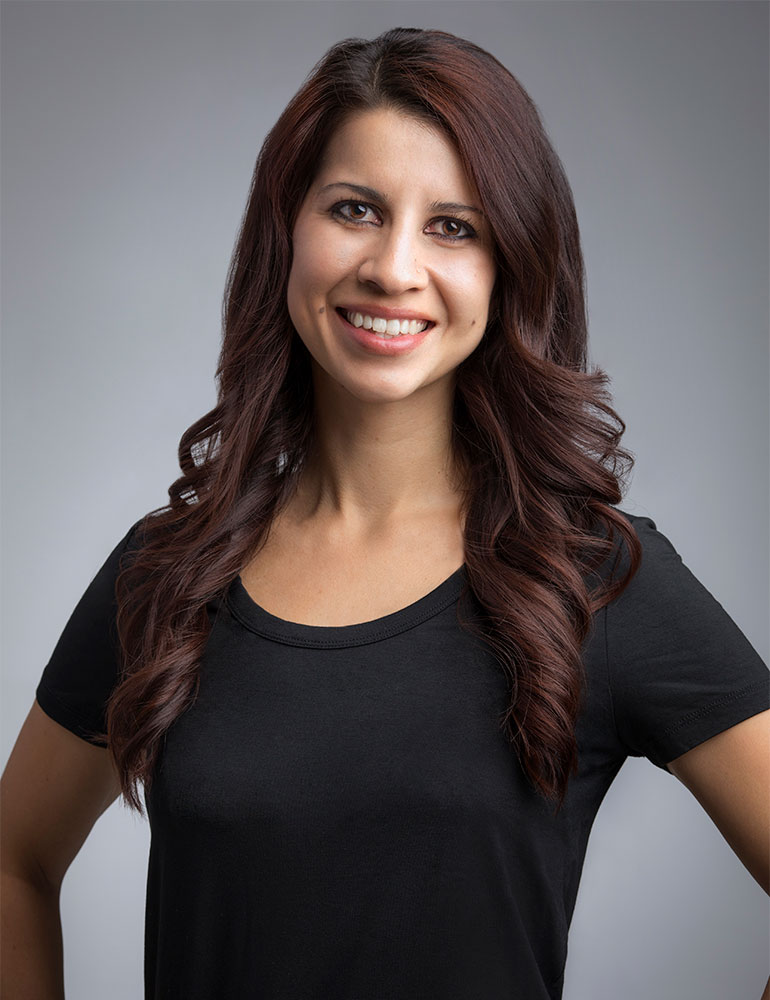 Ericka received her Bachelor of Nursing from Nevada State College. After spending four years as a Registered Nurse in surgery and recovery she was ready for expanding her profession into the aesthetic side of nursing. For the past six years she has honed her education and skills in: Lasers, Injectibles and Coolsculpting. Due to her versatility Ericka has been a notable asset to the Medical-Spa side of our practice as well as offering direct patient care to our post-operative patients in the clinic.
Married with two young children her home life is equally fulfilling. To maintain a rewarding work-life balance Ericka spends three days a week at the office and four days a week as a devoted mom and wife.
Kobi Perry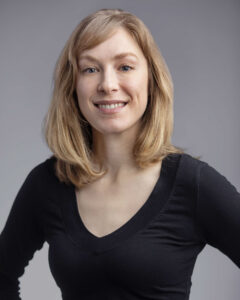 Kobi graduated from the University of Nevada, Reno with a Bachelor of Science in Nursing in 2011. After graduating she went directly into the surgical side of nursing and for seven years has helped patient's transition from the Operating Room to Recovery. After many years in the OR and recovery Kobi was ready to challenge her skills once again. Her belief that "skin is one of our most beautiful attributes" led her to set her sights on the Aesthetic side of medicine. While occasionally working in recovery at McCormack Plastic Surgery, Kobi has transitioned her recovery skills into helping patient's recapture beautiful skin with the support of our advanced lasers.
In her spare time Kobi has taken on the challenge of "homeowner". She has a new found appreciation for those who remodel and repair homes. Once the new home is refashioned to her liking she will be back to hiking the beautiful Sierra's.
Angee Gray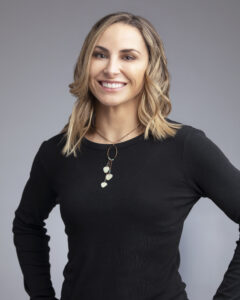 Angee comes to us with over eighteen years of experience in the medical field. She transitioned into nursing after receiving her Bachelor of Science in Nursing from UNR in 2013. Having spent years in the field of Dermatology gives Angee a notable understanding of your skin and its many layers. With over six years as an Advanced Injectibles nurse she performs a wide variety of aesthetic treatments including Botox®, Dysport®, Restylane®, Juvéderm®, Sculptra®, Voluma®, Radiesse®, and Kybella®. Let her customize a plan for you!
Angee is our resident athlete: She was a avid snowboarder, recently skydived and hasn't met a gym she didn't like. When at home Angee loves tending to her garden and spending time with her husband and three "fur" babies.
Cassandra "Cassie" Arnold
Cassie started in the medical field at a very busy dermatology office where she has learned to handle many tasks at one time. She has expansive knowledge when it comes to patient care, from the time a patient calls the office to the time they check-out. Working as a medical assistant, she sets up the room, takes the patients back, gets them ready for their procedure, and assists throughout the treatment as needed. Many patients find her to have a caring and calm demeanor which can help ease nerves that come along with having treatments done. She also loves talking about skin care and would love to answer any of your questions!
When Cassie is not at work, she enjoys playing with her three dogs, camping, and going to the lake. She is currently learning Yoga as well.
Jen James
Along with advance chemical peel courses, Jen is a Licensed Medical Esthetician with extensive training from the gold standard in skincare, the Dermal Institute and Obagi to name a few. Her expertise in customized facials, peels, dermaplaning, and microdermabrasion illuminates her patient's skin. She also prides herself on product knowledge in our practice.
Jen routinely spends time consulting with our patients to ensure that educated treatment decisions are
made as a means of ensuring advantageous and natural-looking patient results. When not in the office, Jen can be found outdoors, traveling, or spending time with family and friends.
Precious Loya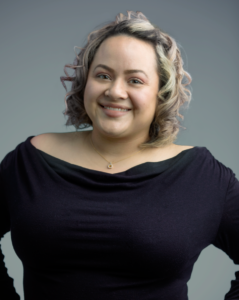 Precious came highly recommended to our office by Johvanna, her colleague from a previous employer, we are very fortunate to have made the choice to add her to our team. After graduating as a Registered Medical Assistant Precious had the honor of being asked to stay on as a Teacher's Assistant for two additional years. Twelve years in the medical field has since passed and her commitment to patient care has not waivered; her compassion, kindness and dedication to helping patients' speak for itself.
This same dedication follows her when she is at home tending to her six children, two of which she homeschools; when she can find time for herself Precious enjoys music, sports and solitude.
Nicki Deville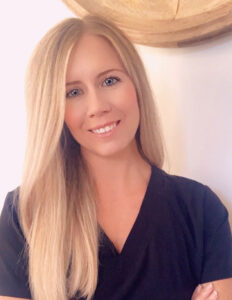 Nicki Deville has been an esthetician for 18 years. While earning her degree in psychology and a doctrine in naturopathic medicine she began working in the beauty industry and became passionate about pursing her career in esthetics. Nicki believes that investing in your skin is a benefit that lasts a lifetime and is fascinated by the psychology of beauty. When she is not at work you'll find her enjoying time with her family and enjoying the outdoors. "I feel fortunate to have a profession that I truly enjoy, making people look good also makes them feel good: which in turn makes me feel good. It's happiness for all."
Simone Jensen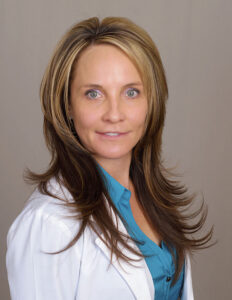 Simone Jensen is a board certified Nurse Practitioner. She graduated with honors from the University of Nevada Reno in 2001 with her Bachelors in Nursing. She went on to get her Masters in nursing degree from Graceland University, graduating at the top of her class in 2015. For the last 13 years she has been expanding her knowledge of skin within the scope of dermatology. As a dermatology provider she performed both cosmetic and medical skin care evaluations and treatments, with a strong emphasis on patient education. Simone is excited to join the team at McCormack Plastic Surgery and MSpa, with her years of experience providing cosmetic injections, laser and skin rejuvenation treatments. Simone enjoys educating her clients about skin care and collaborating with them to establish an individualized treatment plan addressing their concerns. As an experienced cosmetic injector her goal with her clients is to help them achieve a more youthful appearance by providing treatments emphasizing a softening of fine lines and wrinkles and natural enhancement of their beauty. In her spare time she enjoys spending quality time with her family, pets and friends.