We know that you have many considerations to make when it comes to selecting a plastic surgeon. Your surgeon must inspire confidence, address your needs and concerns, and keep you informed. Going beyond these basics, we are supportive, responsive, and respectful of your needs. Our professional team combines the technology you need and the care you deserve into a personalized surgical treatment plan created just for you. We invite you to read on to meet each member of our staff.
Susan Danton
Susan is an Aesthetic Nurse Specialist and Expert Injector with McCormack Plastic Surgery. She graduated from Loma Linda University with a B.S. in nursing and continued her education with First Assistant training from UCLA. She has over 16 years experience as a plastic surgery nurse. Susan's experience also includes certifications as a Clinical Plastic Surgical Nurse and many years as a surgical nurse.
Years of experience within the field of plastic surgery have refined her ability to meet patient requests with state of the art techniques, providing patients with aesthetically pleasing outcomes. She loves what she does and works hard to incorporate current techniques through up-to-date training, courses and seminars. As an Expert Injector, she is extensively trained in the use of BOTOX® Cosmetic and dermal fillers such as Restylane®, Perlane®, Juvederm®, Juvederm Voluma™ and Belotero Balance®. Additionally, she is a trainer for Sculptra® Aesthetic.
When administering injectables, Susan often utilizes micro cannulas instead of traditional needles, which is an advanced technique that can help minimize any potential discomfort, bruising and/or other side effects of treatment. Having trained under world-renowned dermatologist Rebecca Fitzgerald, MD, she is highly proficient in this innovative approach and can use it to achieve exceptional, natural-looking results.
Susan emphasizes patient education to produce natural results in line with patient expectations and desired outcomes. She looks forward to serving new and existing patients and making your facial rejuvenation experience both personable and pleasant.
Susan is happily married and enjoys spending time with her two grown children and grandchildren. She loves traveling, gourmet cooking and fashionable shoes.
Chris Farringer
Since receiving her surgical first assist certification from U.C.L.A. in 1998, Chris has dedicated herself entirely to serving patients on and off the operating table. She has been working in the field of plastic surgery as a R.N. surgical first assist for 14 years. On surgical days, Chris is at Dr. McCormack's side in the operating room. When she is not assisting Dr. McCormack during surgery, Chris brings her caring and dedicated personality to the office by teaming up with office manager Judy on clinic days as the Patient Coordinator and Surgery Scheduler.
Chris is happily married with two beautiful children. Her passions include being a mom and cooking really good food for her family. Chris also takes her eye for the aesthetic art home with her, helping friends decorate their homes.
Erika Jolley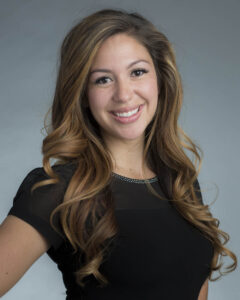 Erika's qualifications help run both the surgery and clinic side of McCormack Plastic Surgery. After graduating from the University Nevada, Reno with a B.S. in nursing she spent six years in a hospital environment honing her Operating Room skills. As a highly skilled professional and a member of the Association of periOperative Registered Nurses Erika's expertise enables optimal outcomes for patients undergoing operative and other invasive procedures. Equally important is a patient's recovery and when not in the Operating Room you will find Erika engaged in seeing patient's post-operatively during our clinic days.
In her off hours Erika's love of music has her traveling to see her favorite artists along with her two children who also share her love of music.
Laura Fine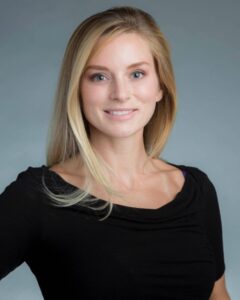 After graduating with her RN from TMCC Laura went on to obtain her Medical Esthetics Professional Certification from the AAMEP and AMEN Associations. The completion of such certification programs raises the bar for nurses in the field of esthetics. As such Laura's attention to detail and strong desire to achieve the best results for her patients is instrumental in the patient procedure experience as well as the intended outcomes. CoolSculpting®, Ultherapy® and KYBELLA® are just a few of the modalities Laura performs at McCormack Plastic Surgery.
When out of the office Laura enjoys spending time with friends and family particularly time spent with her husband and son.
Jeana Graham
Shortly after completing her Bachelor's in Textile and Apparel Management from Mizzou, Jeana relocated out west to Reno in 2007.
She joined our team in 2010 and went from part time to full time at the front desk and is currently transitioning to back office because there's just so much to do in our new place! She loves working with patients and seeing the self-confidence they gain when they look and feel their best.
In her free time, Jeana is busy hiking all over beautiful Nevada with her lovely fiance Tom and their adorable dog Lily. Together they are active in conservation and introducing Nevada's children to hiking, hunting, and fishing.
Trisha Starkey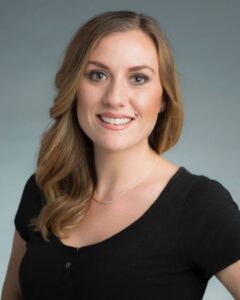 As the newest member to our team, Trisha is our Patient Liaison and has quickly won over our patients. Having education and training in aesthetics' comes in handy while working together with our Aestheticians. She has worked in customer/patient service for 17 years and strives to help each and every patient feel welcome and truly cared for.
With a growing farm and family Trisha and her husband's passions are living a healthier more simple life. Homesteading comes naturally as she loves to cook, play with her young son and animals and watch life grow in her garden. Her creativity and knack for oddness marries well and plays a huge role in her daily life.
Brandi Myers
Brandi is a certified paramedical aesthetician. She specializes in advance skin care treatments and offers an extensive list of services. She has been a licensed aesthetician for over eight years with the Nevada State board of Cosmetology and has over 15 years of experience working in the beauty industry. Her passion to the aesthetic Industry continues to grow through constant education and training which allows her to provide cutting edge procedures and products to her clients while offering a personal approach to skin care. She is also certified in lymphatic drainage techniques for face and neck, a treatment that can be beneficial for facial reconstruction patients and aid in healing acne. Brandi is truly compassionate about her patients and possesses a gentle touch, signature of her service. She achieves personal satisfaction when her patients achieve their goals.
Jen James
Along with advance chemical peel courses, Jen is a Licensed Medical Esthetician with extensive training from the gold standard in skincare, the Dermal Institute and Obagi to name a few. Her expertise in customized facials, peels, dermaplaning, and microdermabrasion illuminates her patient's skin. She also prides herself on product knowledge in our practice.
Jen routinely spends time consulting with our patients to ensure that educated treatment decisions are
made as a means of ensuring advantageous and natural-looking patient results. When not in the office, Jen can be found outdoors, traveling, or spending time with family and friends.
Judy Thomas
Judy's role as Dr. McCormack's administrator is multi-layered. Accounting, IT and Statistics are her passion and define the daily attributes of her position, however; with over 30 years of experience in the medical field her people skills and genuine care for others never completely allows her to step away from assisting patients and helping the staff where needed.
Her continuous thirst for information facilitated an Applied Science Degree that is currently being used for her hobbies in Organic Chemistry and trying to figure out how to be a better Bass Guitarist to become a member of her husband's band.