Painful waxing and the hassle of continuously shaving undesired hair that pops up in various places on our bodies can become a thing of the past once you've had laser hair removal. One of the most common cosmetic laser treatments available, laser hair removal is designed to get rid of unwanted hair in virtually any body area… permanently. Board-certified plastic surgeon Tiffany McCormack, MD uses the state-of-the-art Lumenis® Light Sheer Duet laser hair removal system, a virtually pain-free procedure that can often meet patients' goals in fewer treatment sessions than is typically the case with other laser systems.


Contact McCormack Plastic Surgery to schedule a consultation for laser hair removal in the Reno, Nevada and Lake Tahoe, California area.
Laser Hair Removal with Lumenis® Light Sheer Duet
Unwanted hair in just about any body region can be removed with the Lumenis® Light Sheer Duet laser hair removal system. Simply speaking, this is a top-of-the-line laser system designed to make you more comfortable during the procedure, be more effective on all types of skin and hair, and provide you with great results after only a few treatment sessions. The Lumenis® Light Sheer Duet system can treat all skin types and most hair colors, and can do wonders for eliminating undesired hair for good.
Pain and Hassle Free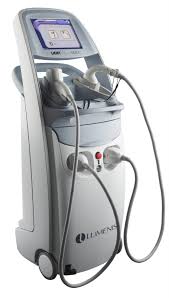 Dr. McCormack will begin the laser hair removal procedure by shaving the target area and testing the skin so that the laser has the most accurate focus possible. Since the Lumenis® laser system is known for its comfort, there is typically no need to add a topical anesthetic. The handheld laser will be gently guided along the area of unwanted hair, while laser light penetrates into the hair follicles and destroys them at the root, discouraging the possibility of re-growth. One of the many benefits of this particular laser system is that treatment times are often less, 75 percent less in some cases, when compared with other laser hair removal treatment systems. Plus, the treatment itself is typically painless, and results can be achieved more quickly over just a few sessions. Laser hair removal often results in an 80-90 percent reduction in undesired hair. If individual hairs pop up over time, they can be eliminated with an occasional touch-up treatment.
Am I a Candidate?
Those who are pregnant, or think they may be pregnant, and those who are taking acne medication should consult with their doctor before undergoing laser hair removal. Dr. Tiffany McCormack will meet with you in a one-on-one consultation to answer all of your questions, and suggest alternatives in the event you are not a candidate for laser hair removal.
Contact McCormack Plastic Surgery
To learn more about laser hair removal, or to schedule a consultation with Dr. McCormack, please do not hesitate to contact McCormack Plastic Surgery today.