As a minimally invasive alternative to a facelift and other surgical anti-aging procedures, BOTOX® Cosmetic can allow Reno and Carson City patients to achieve a younger-looking aesthetic without the need for surgery or excessive downtime. This in-office treatment is a timely procedure designed to smooth deep, persistent facial lines with small injections that relax wrinkle-causing muscles without affecting adjacent healthy tissue. Plastic surgeon Tiffany McCormack, MD works with each individual to specifically target problem areas without freezing the entire face. Rather than employ a "cookie cutter approach," Dr. McCormack's philosophy is technique-sensitive. Her patients are often amazed by how such a dramatic improvement can result from a minimally invasive procedure.
What is BOTOX® Cosmetic?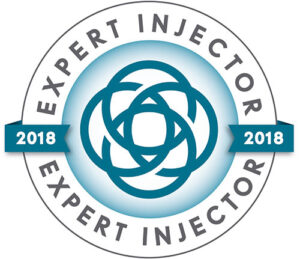 Derived from a purified protein called botulinum toxin, BOTOX® Cosmetic is an FDA-approved injectable gel designed to diminish signs of aging, such as pronounced creases and wrinkles caused by repeated facial expressions. BOTOX® Cosmetic works to temporarily prevent movement of the facial muscles that commonly cause dynamic wrinkling, thereby smoothing the appearance of deep lines. Since its FDA-approval, BOTOX® Cosmetic has become one of the most widely used facial rejuvenation treatments available.
What Concerns Can BOTOX® Cosmetic Treat?
As a highly popular anti-aging treatment, BOTOX® Cosmetic can achieve beautiful results when applied towards facial areas prone to repetitive muscle contraction. Patients often use BOTOX® Cosmetic to treat:
Horizontal brow creases
"Frown lines," or the vertical wrinkles that appear between the eyebrows
Fine lines around the eyes commonly known as "crow's feet"
Dr. McCormack will examine your aesthetic concerns to help you decide whether BOTOX® Cosmetic is the most ideal injectable to achieve your treatment goals. In the event that BOTOX® Cosmetic cannot adequately treat your concerns, other options like JUVÉDERM and Restylane® may be of greater benefit. These treatments can address and diminish other prominent signs of age, such as nasolabial folds and "smoker's lines." During a consultation, Dr. McCormack can suggest a range of non-surgical solutions from our state-of-art Medi Spa to attain your desired aesthetic.
BOTOX® Cosmetic vs. Dysport®
Many patients compare BOTOX® Cosmetic treatment to Dysport® injections, which is also a neuromodulator composed of a form of botulinum toxin. While both are non-surgical procedures that target similar aesthetic concerns, there are a few notable differences between both treatments. In general, the formulaic composition of each solution differs. The Dysport® formula is diluted differently than BOTOX® Cosmetic, and it may take more units of gel to treat the same facial area when compared to BOTOX® Cosmetic. Furthermore, while both treatments are typically effective addressing lines between the eyebrows and around the eyes, BOTOX® Cosmetic can be a better option than Dysport® when targeting wrinkles and creases of the lower face.
How Does BOTOX® Cosmetic Work?
BOTOX® Cosmetic contains properties that are designed to relax overactive facial muscles. Because many lines and wrinkles develop due to repetitive muscle contraction caused by the formation of facial expressions, the agents in BOTOX® Cosmetic which inhibit muscle movement can effectively smooth the look of creases for a more youthful and rejuvenated appearance.
How is the BOTOX® Cosmetic Procedure Performed?
BOTOX® Cosmetic treatment is conveniently administered at Dr. McCormack's Reno-area practice. After thoroughly discussing your needs in a consultation, Dr. McCormack will use an ultra-fine needle to deliver meticulous injections of BOTOX® Cosmetic into the targeted regions. While many patients report little to no discomfort during treatment, a local anesthetic can be applied to numb the area prior to injections, if desired. After all injections have been delivered, there is virtually no recovery time necessary and you may return to normal daily activities immediately. Depending on your treatment plan, the entire process can take as little as thirty minutes.
How Long Does BOTOX® Cosmetic Last?
Following BOTOX® Cosmetic injections, results usually appear within days and can last for up to four months. Depending on your aesthetic goals, touch-up treatments can be pursued as necessary to preserve the results. Dr. McCormack can also use BOTOX® Cosmetic in conjunction with facial surgery to further optimize your enhancement. Additionally, we frequently run BOTOX® Cosmetic specials and discounts for returning patients as a "thank you" for choosing us as your plastic surgery providers.
To learn more about BOTOX® Cosmetic, or to schedule a consultation with Dr. McCormack, please contact our practice today.