Under the medical supervision of board-certified plastic surgeon Tiffany McCormack, MD, our practice offers a full array of skin care products to treat the skin as well as to prevent further damage. We invite you to come in for a complimentary skin care consultation to discuss your individual needs.
Complimentary Professional Skin Analysis
The early detection of skin damage is very important to us. We use advanced technology to fluoresce facial topography and highlight areas that are damaged from sun exposure. Our medical aestheticians will also identify the parts of your face that are oily and the parts that are dry. This all helps to accurately assess the proper skin treatment specific to your skin type.
Skin Care Treatments
Custom Facial – 50 mins starting  at $110+ & 80 mins starting at $160+
It's all about what your skin type and concerns are. Firming, hydrating, brightening, and acne treatments are just some of the variations that our aestheticians can provide for you.
HydraFacial® – $220
Only HydraFacial® uses patented technology to cleanse, extract, and hydrate while simultaneously infusing serums. HydraFacial® Serum Boosters are made with nourishing ingredients that create an instant gratifying glow.
Add Serum Boosters: $25
HydraFacial® + Booster – $220
Enjoy all the benefits of HydraFacial® plus targeted boosters aimed to treat specific concerns, such as brown spots and fine lines.
Express Facial – $70+
This timely treatment is perfect for busy patients who want to squeeze in quick rejuvenation while on-the-go. Replenish your skin with a process that includes cleansing, exfoliation, and hydration—all in just under 30 minutes.
Deep Pore Cleansing Facial – $90+
This is the perfect treatment for anyone experiencing acne. A combination of products used to help draw out impurities, reduce oil, and limit drying. Includes extractions.
Dermaplaning – $70 or $40 when added to another service
Remove the outermost layers of dead skin and hair, leaving the skin instantly smoother. This is a common add-on to a facial, peel, or HydraFacial®.
Facial Waxing – $25+, Body Waxing – $35+
Shape your brows or remove unwanted hair from the upper lip, chin, and other areas upon request.
Lash and Brow Tinting – $25+
Darken your lashes or brows for better definition.
Chemical Peel Treatment – Starting at $120 – $300, Packages available
Customized peels are designed for all skin types. They help minimize the appearance of lines, texture, acne, and dark pigmentation. For optimal results, six treatments are suggested.
Micropeel/Lunchtime Peel: $120
Mid-Depth Peel: $150
ZO® 3-Step Peel: $300
Add-On Specialty Masks – $20
Our Aesthetician will choose the proper specialty mask to amplify the aesthetic outcomes of your treatment. Whether your skin is oily, dull, pigmented, dry, or has just been treated with a previous M Spa treatment, we can provide the correct mask to help alleviate your worries.
ZO® Sulfur Masque
SkinCeuticals® Biocellulose Restorative Masque
ZO® Brightalive Mask
PCA® Retexturizing Mask
PCA® Clarifying Mask
Microdermabrasion – $110
Our diamond-tipped technology is a great treatment requiring no downtime that gently resurfaces and improves the overall texture of the skin while decreasing pigmentation, scars, fine lines, and wrinkles.
Microdermabrasion + Peel – $160+
Enhance the results of your microdermabrasion treatment with a customized peel designed to further smooth and brighten an uneven, rough skin texture.
Microdermabrasion + Facial – $145
A combination microdermabrasion and facial treatment can exfoliate your skin to remove damaged surface layers while keeping it looking nourished and hydrated.
Microneedling
SkinPen® by Bellus® Medical is a USDA-approved microneedling device. SkinPen® will treat multiple layers within the skin to effectively enhance tone and texture while improving pores, wrinkles, and overall appearance. We can treat the face, neck, chest, stretch marks, and scars. Topical numbing will be provided. A series of three to six treatments is best.
MDPEN® Refine – $170-$270
This is a mini-microneedling treatment requiring no downtime. MDPEN® Refine utilizes hyaluronic acid to instantly plump and hydrate skin while leaving it smoother and more refreshed.
SkinPen® – Face: 1 Treatment $596+, 3 Treatments $1,479+
(Alastin Skin Kit free with 3 treatment pkgs, Value $305)
Dramatically improve or even erase acne scars with this powerful treatment designed to smooth your complexion for a glowing, even skin tone. SkinPen® microneedling works for all skin types and requires little to no downtime.
Skin Care Products
ZO® Skin Health
ZO® Skin Health products are designed to help you achieve and sustain healthy skin for a beautiful, radiant glow. Available for every age, ethnicity, and skin type, these innovative products utilize advanced therapeutic solutions to treat a wide array of skin conditions, including age and sun spots, discolorations, oily skin, acne, and more. Additionally, they help protect the skin from harmful environmental factors and future potential damage. To find a skincare product that's right for your unique needs and goals, click on the button below to access Dr. McCormack's personal ZO® Skin Health online store.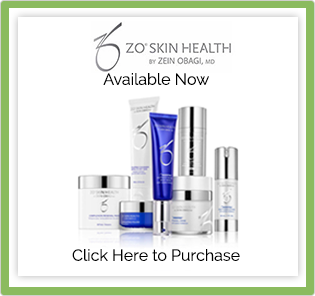 SkinMedica®
Founded by physicians and rooted in science, SkinMedica® is committed to advancing the science of skin rejuvenation through research and innovation. Whatever your skin care needs or challenges may be, you deserve healthier skin. Our skin care professionals can help you determine exactly what your skin needs and help combine products and create a personalized regime for you. For your convenience, click on the button below to shop SkinMedica® products and have them delivered when and where you need them.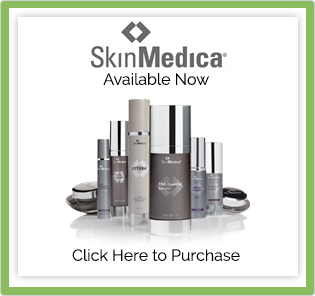 ALASTIN Skincare®
Enhance your skin health with products you can trust. ALASTIN Skincare® is a physician-dispensed skincare line that offers a comprehensive roster of formulations for pre- and post-procedural care, as well as for your daily skincare needs. These products can improve aging skin, eliminate external and internal damage, and regenerate healthy cells for powerful skin renewal. Perhaps one of the more well-known ALASTIN® products is the TransFORM Body Treatment, which can speed up the body's natural healing process to make CoolSculpting® and other body contouring results visible faster than the standard turnaround time. The ALASTIN Skincare® line offers the power of TriHex Technology®, which can increase receptivity to skin treatments as well as stimulate collagen and elastin levels.