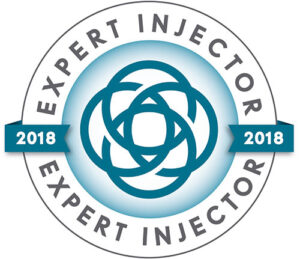 Injectable fillers can often be a great option for women and men seeking nonsurgical alternatives to procedures such as facelift surgery or brow lift. These minimally invasive treatment options can easily enhance your facial appearance yet leave you still looking like yourself. Dermal fillers work by filling in and smoothing out wrinkles and folds that such as the nasolabial folds (the parentheses along the side of your nose and mouth), the marionette lines, and other facial lines. There are several new techniques available today using fillers to lift the brow, lift the corners of the mouth, rejuvenate the hands, smooth scars, or even for the so called "liquid facelift". At McCormack Plastic Surgery, we will work with you on an individual basis to develop a treatment strategy to target specific areas that bother you. Some of these options may include Juvéderm™, Restylane®, Perlane®, JUVÉDERM VOLUMA™ XC, and Sculptra® Aesthetic.
Juvéderm™, Restylane®, and Perlane®
Juvéderm™, Restylane®, and Perlane®, are dermal fillers that consist of hyaluronic acid. In the human body natural hyaluronic acid provides volume and fullness to the skin, and these dermal fillers have been modified slightly to last longer than the body's own. These products do not contain animal proteins. This limits any risk of animal-based disease transmission or allergic reaction and therefore no skin test is required prior to treatment.

JUVÉDERM VOLUMA™ XC

JUVÉDERM VOLUMA™ XC is currently the only injectable filler of its kind to have received FDA approval for volume enhancement in the cheeks and midface of patients 21 and older. Composed of a hyaluronic acid-based solution, this revolutionary treatment is intended to correct age-related volume loss and restore a more youthful-looking fullness to the midfacial region. Additionally, it can often help smooth moderate lines and wrinkles in the targeted treatment area.
JUVÉDERM VOLUMA™ XC does not require allergy testing prior to injection, and a local anesthetic contained within the filler's solution can help diminish any discomfort that may potentially be experienced during treatment. Once injected, the filler's volumizing effects generally appear immediately, and results have been clinically proven to last up to two years in many instances.
Sculptra® Aesthetic
Sculptra® Aesthetic is an injectable dermal filler made of poly-L-lactic acid that is used primarily to restore lost volume in the face associated with the natural aging process. Sculptra® Aesthetic works by gradually increasing the thickness of the skin resulting in the filling in and correction of facial wrinkles and folds. The effects of the treatment are noticed gradually over time, and many of our patients will receive a series of injections over the course of a few months to achieve optimal results. Clinical studies have shown that Sculptra® Aesthetic results can last up to two years which is significantly longer than other types of dermal fillers available today.
Contact Our Office
For more information about our injectable dermal fillers, or if you would like to schedule a consultation at our office, please contact us today.