News & Specials
Dr. McCormack Explores Rising Tr...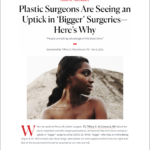 In the past year, many plastic surgeons have noticed an increased demand for plastic surgery as individuals in Reno and […]
Dr. McCormack Discusses Demand f...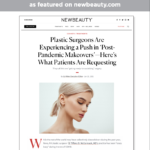 This year's surprising upswing in plastic surgery demand has been explored by NewBeauty® magazine before, but the publication recently delved […]
Dr. Tiffany McCormack Featured i...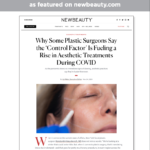 Since the closure and subsequent reopening of medical practices due to the COVID-19 pandemic, plastic surgery and aesthetic medicine in […]