Congratulations on your new baby and adding to your family! Currently raising two children of my own, I know first-hand the pure joy and exuberance we mothers share when bringing a new life into the world. Having a child is one of life's true fundamental gifts and is certainly a challenging yet equally rewarding venture. As women and mothers, we possess an inherent nature to constantly sacrifice our time and well-being for the greater good of our family. It is without question that the rigors of pregnancy, childbirth and breastfeeding can have an adverse and unflattering effect on our bodies. Typically, the impacted areas of concern to most mothers tend to be located in your: abdomen, breasts, and skin. Helping women to resurrect their pre-pregnancy figures is an area of particular interest to me. Using my refined skills as a plastic surgeon, I will formulate a customized treatment plan to address your areas of concern. Mommy makeover surgery is a combination procedure in which two or more cosmetic surgery procedures are performed as a means to revitalize the natural contours of your body.
Common Areas of Concern
Loss of breast volume
Breast sagging
Loose abdomen skin
Stretch marks
Excess fat in the hip and thigh area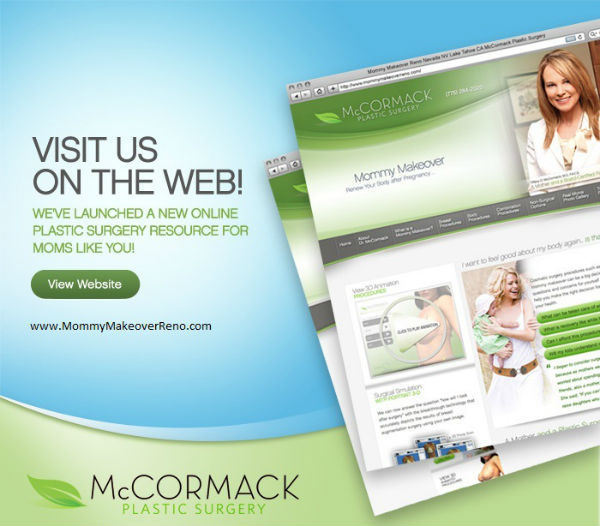 Breast Procedures
Breast Augmentation
We are all aware of the abundant advantages that breastfeeding presents for both mother and child. It is common, however, for your breasts to lose volume and contour after breastfeeding your child. Breast augmentation is a procedure that restores volume to your breasts by placing silicone or saline implants either above or underneath the pectoral muscle. The results can leave you with larger, natural-looking breasts that restore both contour and fullness.
Breast Lift
When breast volume increases during pregnancy, the skin will stretch to accommodate the enlarged breast size. Unfortunately, this volume often diminishes after the cessation of breastfeeding, leaving many women with loose, excess skin that contributes to a sagging breast aesthetic. A breast lift—or mastopexy—is designed to eliminate extra skin, recontour/elevate tissues, and redrape the skin to form a rejuvenated, "perkier" bustline.
Breast Augmentation with Breast Lift
In some cases, a breast lift is recommended in conjunction with breast augmentation. Often referred to as a breast lift with implants, this treatment option is usually performed on patients who are concerned with loss of volume, contour irregularities, and loose, excess skin in and around the breast region.
Body Procedures
Liposuction
Liposuction is a dynamic procedure that serves to remove fatty deposits that have gathered onto virtually any body area as a result of pregnancy. Typically, areas that respond well to liposuction include: the hips, waist, "love handles," thighs, legs, chin, and ankles. Liposuction can eliminate the excess fat and give you a more toned appearance.
Abdominoplasty
Abdominoplasty, or tummy tuck surgery, is a cosmetic procedure designed to flatten the abdomen or stomach area. Tummy tuck surgery is a popular surgical choice among mothers, as it is an effective method of tightening the skin in the stomach region and eliminating loose skin and stretch marks.
Liposuction & Abdominoplasty Combination
In some cases, combining liposuction and abdominoplasty surgery is a great treatment option for women who wish to restore contour and curve to their bodies. This is particularly beneficial for individuals who are troubled by both loose, excess skin and stubborn fat buildups throughout the abdomen.
CoolSculpting®
CoolSculpting® can often be a great solution for women who wish to eliminate excess fat accumulations but do not need and/or desire to undergo surgical liposuction. Using an advanced process known as Cryolipolysis, CoolSculpting® works to non-invasively freeze away fat cells in targeted areas, resulting in a slimmer, more toned contour.
Arm Lift and/or Thigh Lift
In addition to the breasts and abdomen, various other regions of the body can be impacted by weight changes brought on by pregnancy. After losing weight following childbirth, many women experience an excess of lax, hanging skin and stubborn pockets of fat in the arms and thighs. Fortunately, these concerns can often be resolved with arm lift and thigh lift procedures, helping to restore an improved contour in these areas.
Vaginal Rejuvenation
Pregnancy and childbirth can result in a number of changes to vaginal tissue. With vaginal rejuvenation procedures like labiaplasty and the non-surgical FemTouch™ laser, concerns such as dryness, itching, tissue laxity, discomfort during intercourse, stretched labial tissue, and more can be effectively treated to help moms restore their quality of life.
Skin Procedures
Cellulite Treatment
Characterized by dimples and depressions in the skin, cellulite is a cosmetic concern that affects about 85 percent of women over the age of 20, including many mothers who have experienced skin and/or weight changes due to pregnancy. The good news is, non-surgical treatments like Cellfina™ and Cellulaze™ can be used to reduce the appearance of cellulite in various regions of the body, leaving the skin looking smoother and healthier with lasting results.
Ultherapy®
Ultherapy® can be a great option for many mothers troubled by a minor to moderate degree of skin laxity and/or wrinkling in the face, neck, or décolletage following pregnancy. Using non-invasive ultrasound energy, this innovative treatment helps to tighten and rejuvenate skin in targeted areas through the stimulation of natural collagen growth.
Mommy Makeover Recovery
Recovery and downtime following a Mommy Makeover will depend on the particular combination of procedures performed, as well as one's natural healing process. Some degree of bruising and/or swelling can usually be expected in the treatment areas, though these effects should diminish over time. Any discomfort can generally be controlled with medication, and most women are able to resume normal daily routines as soon as they feel comfortable enough to do so. That being said, all strenuous activities—including lifting heavy objects, participating in physical sports, exercising vigorously, etc.—will typically need to be avoided for several weeks to help ensure proper healing.
At the time of your consultation, a more personalized idea of what to expect during and after Mommy Makeover can be provided based on a custom treatment plan recommended for you. For more information, or if you would like to schedule a consultation, please contact our plastic surgery practice today.