How Long is Recovery from a Mommy Makeover?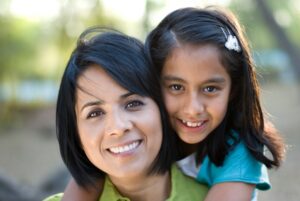 The total recovery time for a mommy makeover will be dependent on the particular procedures you choose to receive, how many you undergo, and whether or not they are performed separately or in combination with one another. Most non-surgical treatments – such as injectables or laser skin resurfacing – require little to no downtime following their administration; however, when combined with a more extensive procedure, recovery will generally be a bit longer.
When conducted alone, breast augmentation, abdominoplasty, liposuction, and other major cosmetic surgery procedures typically require about one to two weeks of downtime before normal, non-strenuous activities can be fully resumed. Additionally, any strenuous exercise and/or heaving lifting will often need to be avoided for at least six weeks. Should these types of procedures be performed in combination, some extra recovery time may be necessary to ensure optimal healing.
Ultimately, recovery from a mommy makeover will vary by individual. After formulating a specific mommy makeover treatment plan based on your unique needs and goals, I can provide a more accurate timeframe of what you can expect for the specific procedures you're considering. From there, you can begin planning how much assistance you may need as you heal, as well as how long the entire process may take.
– Dr. Tiffany McCormack, Board Certified Plastic Surgeon
Contact Our Office
For a more personalized timeframe for mommy makeover recovery, please contact our office today to schedule a consultation with Dr. McCormack.