Is your body Summer ready? We have CoolSculpting® applicators in all shapes and sizes for all shapes and sizes!
Target stubborn fat in the abdomen, thigh, flank (side), under the chin, bra fat, back fat, fat underneath the buttocks (banana roll), and upper arm. After treatment, targeted fat cells are eliminated for good and you're ready for Summer! Shorts and tank tops, here you come!
12 Cycles of CoolSculpting® for $5000
(regularly $8400)
That's $3400 OFF!
Enjoy 12 months of no interest financing on approved credit with Care Credit. Apply here.

Say "hi" to Summer thighs! Don't let shorts season pass you by.
4 Cycles to Thighs for $2000
(regularly $2800)
That's $800 OFF!

Ultherapy® is the only FDA- cleared non-invasive way to lift and tighten skin of the face, neck, and décolletage. With no downtime and natural results you can achieve a fresher, more youthful look from your brow to your chest. Combine with BBL light therapy and further combat the signs of aging and sun damage.
Lower Face Ultherapy® and a Complimentary BBL Treatment for $2500
(regularly $3450)
That's $950 OFF!
Laser Hair Removal
Buy a bikini package (your choice of bikini line to Brazillian) and get your under arms treated for free!
That's $1292 OFF!
Enjoy 15% OFF any laser hair removal package (cannot be combined with another special)

Femtouch™ is a safe and comfortable in-office vaginal rejuvenation procedure that only takes a few minutes to improve common vaginal health symptoms like vaginal dryness, urinary incontinence, uncomfortable intercourse, and loss of vaginal tone.
Be a part of the FemTouch™ Referral Program and receive a free treatment! For every person you refer that purchases a package of 3 Femtouch™ treatments ($2500), we'll say "Thank You!" with a free treatment ($1200 value).
Free Treatment
Laser BBL
Put the "Spring" back in your skin. Forever Young BBL™ is an innovative technology that delivers light therapy targeting the signs of aging and sun damage for a more refreshed, youthful appearance. The photo thermal energy will eliminate fine vessles that cause redness and reduce unwanted melanin that produces age and sun spots.
Purchase 3 sessions of BBL for full face for $1080 and receive a collagen stimulating Ultherapy® treatment, a $1500 value – for free.
Free Treatment
Injectables
Define you jawline for half off! Kybella® is an individually tailored injectable treatment that permanently destroys fat cells in the treatment area under the chin for an improved profile.
Kybella is Now $350 per Vial!
B12 Shots
Put some "Spring" in your step and keep up this season with the energy you need for your busy schedule. Increase energy, enhance mood, improve memory, boost skin and hair health, and stimulate the immune system with a series of 3 Vitamin B 12/ B Complex injections.
Special Pricing: $89 for 3
(regularly $105)
B12 Shots
NEW! Methionine Inositol Choline (MIC) Injections, also referred to as Lipotropic Injections, are used to help release fat throughout the body by specifically targeting its primary fatty deposits. Since lipotropics directly aid in the breakdown of fatty tissue, and are also closely related to B vitamins, when used together, they are thought to intensify each others' effects and are usually injected together as part of the same treatment.
Add MIC to any Vitamin B 12/ B Complex Injection for an additional $5
Lipotropic Injections for an Additional $5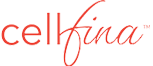 Summer bodies are created in Spring. Eliminate cellulite and get Summer ready with Cellfina®. Book your Cellfina® procedure and get 2 cycles of CoolSculpting® for free, a $1400 value!
2 Cycles of CoolSculpting® for FREE
Skin Care
Stimulate the production of collagen for skin revitalization, scar reduction, fine line correction and texture improvement with MD Pen Microneedling. MD Pen is also used to aid in the absorption of anti-aging serums and other topical treatments. Microneedling creates thousands of "micro channels" in the skin which trigger your skin's self repair mechanism and promotes new collagen and elastin synthesis without posing the risk of scarring.
MD Pen Restore: A deeper treatment for more correction and acne scarring
4 Treatments for $800
(regularly $952)
Also receive a ZO Revitatrol (2 oz., while supplies last) to accelerate recovery and support natural skin renewal.
Skin Care
MD Pen Refine with enzyme treatment chosen to meet your skin's needs
1 Treatment for $149
(regularly $180)
Skin Care
Why Peel?
By removing the build-up of dead skin cells and stimulating the regenerative process, you will notice marked improvements in the formation of wrinkles and fine lines, texture and tone of the skin, hydration, reduced pore size, clearing of blemishes and more balanced oil production and an overall healthier skin appearance.
Hibiscus Flower Acid Peel
Induce cell turnover for renewed, freshened skin with Hibiscus Flower Acid Peel. Helping to smooth and even skin tone and balance oil production, this healing treatment stimulates collagen activity, provides antioxidant benefits, and can be used on those with rosacea, or sensitive skin.
Hibiscus Flower Acid Peel $115
(That's $35 OFF!)
Want to add Dermaplaning? Add $30 (regularly $50)
Not on our list? Sign up for future specials
Fill in your name and valid email address to receive special offers from McCormack Plastic Surgery. We will never rent or sell your contact information.