Does CoolSculpting® Work on the Thighs?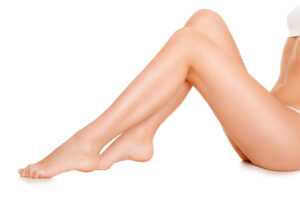 A common question patients ask me is if CoolSculpting® can be used to reduce fat on the inner and outer thighs. The simple answer is yes; however, the conditional factor is whether or not enough tissue laxity is present on the thighs for the CoolSculpting® applicator to securely grasp. Fortunately, we have a variety of CoolSculpting® applicators available at my practice, two of which (CoolFit and CoolSmooth) are often great options for targeting stubborn fat on the inner and outer thighs. Using these innovative applicators, we have been able to achieve excellent fat reduction results on the thighs for qualified candidates.
Ultimately, candidacy for CoolSculpting® will be determined during your consultation. At this time, I will be able to assess your unique concerns as well as perform a thorough evaluation help to decide whether or not CoolSculpting® is best option for your needs.
– Dr. Tiffany McCormack, Board Certified Plastic Surgeon
Contact Our Office
If you are interested in CoolSculpting® and would like to schedule a consultation with Dr. McCormack, please don't hesitate to contact us today.