When's the Best Time to Undergo a Mommy Makeover?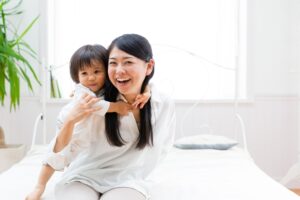 If you're wondering how soon after pregnancy you'll be able to safely undergo a Mommy Makeover, you're not alone. A Mommy Makeover is among the most effective treatments to address the breast and body changes that uniquely affect new mothers. During a Mommy Makeover, the most optimal procedures to achieve your goals are chosen based a consultation with a board-certified plastic surgeon and combined into one comprehensive surgical plan. Whether you're a new mother or you're not seeing the results you want via dieting and exercise, most women who have had children are eager to return to their pre-baby body as soon as possible. While we fully understand patients' eagerness to see their aesthetic goals come to fruition following pregnancy, some patience will be required before starting the Mommy Makeover process.
In general, it's advised to wait six months to one year after giving birth before considering plastic surgery procedures like a Mommy Makeover. Each person is assessed on an individual basis, but this timeframe provides an approximate guideline of when most patients are able to safely undergo elective surgery. Pregnancy and having children take an enormous toll on the body, and it may take a few months for your body to "settle" and recover from the stress of giving birth. Therefore, it's often necessary to wait a few months before you can safely and reliably achieve your goals with cosmetic surgery. From a practical standpoint, this waiting period also gives patients time to care for their newborn during the early months of life without contending with recovery after their cosmetic procedures. We would be happy to discuss these factors with you in a consultation and help you plan the most effective treatments to achieve your goals. 
Dr. Tiffany McCormack understands the unique changes women face after having children and has the experience to personalize a treatment plan custom-made to achieve your goals. Contact McCormack Plastic Surgery for more information or to schedule a consultation with Dr. McCormack.