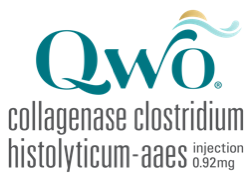 For patients who have cellulite — which studies estimate include as many as 90 percent of women and 10 percent of men — the signature skin dimpling often appears on the buttocks more frequently than any other region of the body. There are many non-surgical technologies available to reduce the appearance of cellulite, but QWO® stands out as the first and only treatment FDA-approved to smooth skin depressions on the buttocks specifically. By releasing enzymes called "collagenases" into the affected areas, QWO® has been proven to address the structural cause of buttock cellulite and significantly improve skin tone. 
QWO® cellulite reduction is now available for Reno and Lake Tahoe patients at M Spa, our plastic surgeon-led aesthetic facility. If you're bothered by buttock cellulite, our medical team would be happy to develop a treatment plan tailored to provide you with a smoother, more youthful look in the areas of injection. 
How Does QWO® Work?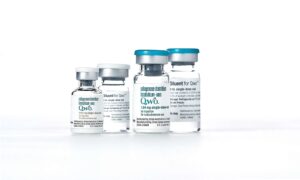 QWO® is delivered through careful injections into the buttocks. The enzymes in the injectable are believed to release tension on the fibrous bands that pull down the skin, simultaneously redistributing fat cells in the area and promoting the production of new collagen. This can smooth the appearance of moderate to severe cellulite over the months following injections, with results typically noticeable 10 weeks after completing your treatment plan. QWO® generally works best through a series of three treatments spaced three weeks apart.
What Causes Cellulite?
Cellulite is primarily caused by genetic and biological factors, rather than weight gain, excess fat, or a lack of exercise. As we get older, our skin loses volume while fat cells enlarge and push against the surface of the skin. The connective fibrous bands that tether the skin to the underlying tissue are then pulled downward, leading to the characteristic skin dimpling and "orange peel" texture known as cellulite. This occurs more frequently in women compared to men simply due to differences in how tissue and body fat are distributed. Treatments like Cellfina™ can be very effective at reducing cellulite, but QWO® is the only prescription medication specifically developed and FDA-approved to target the buttocks. 
How is Treatment with QWO® Performed?
QWO® is an in-office injectable treatment performed at M Spa, our fully equipped non-surgical aesthetic facility. The process starts with a consultation, where a treatment plan will be developed and customized according to your needs and desired outcome. During injections, our aesthetic nurse will use a small needle to deliver QWO® directly into areas of dimpling. Up to two treatment areas can be addressed during each appointment. These injections can take as little as 10 minutes and do not usually require anesthesia, although a topical numbing agent can be applied to enhance comfort if necessary. There is no downtime required after QWO® and patients can resume their day immediately. 
What Results Can I Expect After QWO® Cellulite Reduction?
For the best outcome, patients usually undergo three QWO® treatments spaced 21 days apart. The results are often noticeable in the two to three months following the completion of your treatment plan. Bruising and swelling are normal reactions right after your appointment, but should lessen with each treatment. QWO® may not be able to completely eliminate cellulite in some patients, but those who receive injections generally notice a visible reduction in skin dimpling. 
Questions? Please contact M Spa and McCormack Plastic Surgery to schedule a consultation or to speak with a member of our team.