What are the Benefits of Upper and/or Lower Eyelid Surgery?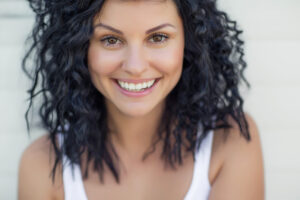 Blepharoplasty can be a very effective technique to refresh an aging expression and achieve a more youthful look in the upper face. Depending on the nature of your concerns, upper and lower eyelid surgery can be performed as a joint procedure or as separate treatments. Both surgeries are capable of rejuvenating the eye region in different ways, generally offering functional benefits in conjunction with aesthetic improvement.
In the upper eyelids, patients typically struggle with excess skin that may or may not droop into their line of sight. This sagging of the upper lids is often accompanied by the formation of wrinkles, causing patients to look aged, tired, or stressed. Furthermore, patients with lax skin above the eyes can find it difficult to apply makeup, or may even experience obstructed vision. Upper blepharoplasty can eliminate this eyelid "hooding" to recover the full scope of vision, as well as tighten and smooth excess skin in the upper lids to brighten the eyes. This can minimize the appearance of puffy lids and restore a smooth and defined eyelid crease.
A more energetic, alert, and youthful appearance can also be achieved with lower eyelid surgery, a procedure designed to correct dark circles and under-eye bags. While these characteristics can make a patient look fatigued, lower blepharoplasty is performed to achieve a more lively expression by repositioning fatty deposits and smoothing the contour of the lower lids. Both surgeries can offer long-lasting results that appear natural, giving patients the opportunity to significantly reduce aging in the upper face. Whether your concerns are confined to one area or affect both the upper and lower lids, board-certified plastic surgeon Tiffany McCormack, MD offers each variation of blepharoplasty at our Reno and Lake Tahoe-area practice. During a thorough consultation, she can help you formulate the most ideal treatment plan to achieve your aesthetic goals.
If you have any questions about blepharoplasty, or if you are ready to schedule a consultation with Dr. McCormack, please contact McCormack Plastic Surgery today.