Why Choose a Plastic Surgeon Over Other CoolSculpting Providers?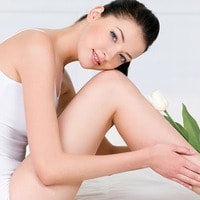 CoolSculpting® is a medical procedure, and as such, it is best performed in a medical office run by a highly qualified and experienced practitioner. One of the main reasons for this is because, contrary to what many people are led to believe, not every patient is an ideal candidate for non-surgical fat reduction with CoolSculpting®. As as a result, there are advantages to going to a "core" specialist who can best assess what type of procedure is most appropriate for your unique needs and desires.
If you come to an office like McCormack Plastic Surgery, we will honestly evaluate your goals and provide options to most effectively treat your particular issue(s). We will not employ any technique that we don't believe can help you attain an excellent outcome. For example, some patients who are concerned with the contour of their midsection would get a much better result with a tummy tuck or a skin tightening procedure than they would with CoolSculpting®. We have the ability to offer all of these services so you know you are receiving what is best for you.
Furthermore, a board certified plastic surgeon operates under a very specific code of ethics. You can be sure that our office adheres to these standards. We also have a fully equipped and expertly staffed medical practice, so in the extremely rare occasion that a complication should arise, you can be confident that we are qualified to handle it. In addition, we have an extensively trained Registered Nurse with years of experience providing these treatments, and you can feel completely at ease knowing that your physician is on site.
Ultimately, when considering CoolSculpting®, it is extremely important to choose a board certified plastic surgeon-led practice that has considerable experience in both surgical and non-surgical aesthetic treatments. Having adopted this technology just after its approval by the Food and Drug Administration (FDA) in 2010, we have owned CoolSculpting® longer than anyone in the state of Nevada, and our practice is able to provide the quality of care you deserve – whether it's with CoolSculpting® or a another, more appropriate procedure for your specific goals and concerns.