Importance of AAAASF Accreditation for Onsite Out-Patient Facilities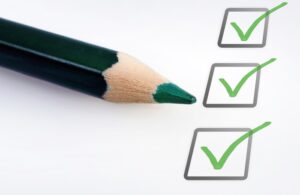 All onsite out-patient facilities are not created equal. If your prospective plastic surgeon operates in an independent surgical facility not affiliated with a hospital, it is imperative you find out whether or not the facility is accredited by the American Association for Accreditation of Ambulatory Surgery Facilities, Inc. (AAAASF).
AAAASF accreditation ensures the particular facility, as well as its surgeon, meets strict requirements and maintains rigorous standards of patient safety and care. The following are simply a few of many requirements mandatory for an office-based out-patient procedure center to be accredited by AAAASF:
Surgeons must have hospital operating privileges for every procedure they perform at their onsite out-patient facility.
Deeper levels of anesthesia during procedures must be administered by an anesthesia professional on location.
All surgical equipment, medications, and the overall environment of the facility must adhere to stringent safety standards outlined by AAAASF.
The onsite operating rooms must meet and maintain the same standards of excellence to which hospitals are held accountable.
The onsite facility must be peer-reviewed and collect comprehensive surgical data on a consistent basis.
The office-based out-patient facility must adhere to all federal laws and regulations affecting operations.
Dr. McCormack and our team are proud to say our onsite out-patient facility is accredited by AAAASF, and we are devoted to ensuring our office consistently meets and exceeds these standards of excellence.
Contact McCormack Plastic Surgery
For more information about AAAASF accreditation for onsite out-patient facilities, or to schedule a consultation with Dr. McCormack, please contact us today.