Can Anyone Provide CoolSculpting®?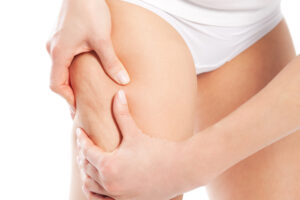 Since CoolSculpting® is a non-surgical, non-invasive procedure, a question that commonly arises is whether or not the innovative fat reduction treatment has to be provided by a certified physician as opposed to any beauty spa or aesthetic specialist who simply purchased the machine.
The answer is simple: ZELTIQ, the company that manufactures the CoolSculpting® device, will only sell CoolSculpting® technology to physicians who have undergone a stringent certification process and training period. Once purchased, the actual procedure should then be performed either by the physician or by a highly-trained and experienced technician working under the supervision of the physician in order to ensure the safest, most effective treatment.
Though any qualified physician who has received the proper training and certification can provide CoolSculpting®, his or her experience is a key component of achieving the best possible outcomes. At McCormack Plastic Surgery, we have been using CoolSculpting® since it received FDA approval in 2010, a distinction that sets us apart from many other practices.
With the experience we've gained over the years, we are now able to use CoolSculpting® to successfully target stubborn pockets of fat on many different areas of the body, such as the abdomen, hips, inner and outer thighs, arms, and back. Additionally, with the acquisition of two CoolSculpting® machines, we also have the ability to target two separate areas during a single treatment session in a process known as DualSculpting™.
So in short, when considering CoolSculpting®, it is important to not only find a qualified physician, but also one who has the experience and expertise necessary to most effectively address your unique concerns.
– Dr. Tiffany McCormack, Board Certified Plastic Surgeon
Contact Us
For more information about CoolSculpting®, or to schedule a consultation with Dr. McCormack, please contact us today.