Dr. McCormack Featured in NewBeauty® Magazine Discussing Treatments for Cellulite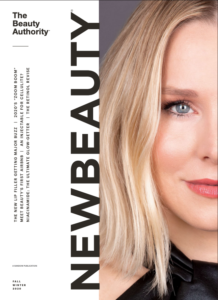 Dr. Tiffany McCormack, our board-certified plastic surgeon, has appeared in NewBeauty® magazine on numerous occasions—whether from her repeated recognition as a "Top Doctor," or to generally lend her opinion and advice on the latest aesthetic technologies. Dr. McCormack was featured in the most recent Fall/Winter issue of the well-known beauty publication discussing the possible causes of cellulite, which typically include aging, genetics, and hormonal fluctuations. "Sun damage and other factors that contribute to skin thinning and laxity may worsen the appearance of cellulite as well," Dr. McCormack states in the article.
Cellulite and skin dimpling is known to affect about 85 to 95 percent of women in their twenties and thirties. While the development of cellulite in the buttocks, thighs, and abdomen is a common concern, NewBeauty® confirms that skin dimpling can be improved with non-surgical treatments that release pressure on the connective bands pulling on the surface of the skin. Cellfina™, a cellulite reduction treatment offered at M Spa, is one such treatment that can smooth bumps and surface irregularities on the skin for results that can last as long as one year.
Cellfina™ is just one of the treatments performed by our team of skilled aesthetic providers to smooth, tighten, firm, and enhance the skin. If you are interested in achieving your cosmetic goals without surgery, please don't hesitate to schedule a consultation at M Spa.