Dr. McCormack Recognized in New Beauty® Magazine Winter 2018 Issue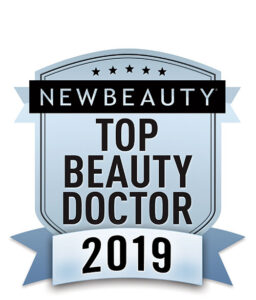 McCormack Plastic Surgery is once again proud to announce that our lead plastic surgeon, Tiffany McCormack, MD, has been named 2019's Top Beauty Doctor and Expert Injector in the winter/spring edition of New Beauty® magazine. This lauded publication serves as the ultimate resource for all things beauty, with quarterly issues produced to keep readers up-to-date on the latest dermal filler, wrinkle reduction, and skin treatments. We are thrilled that Dr. McCormack has been included in New Beauty® magazine's recognition of the best doctors and plastic surgeons in the country, and look forward to continuing an advanced level of care to help current and future patients reach their cosmetic goals.
Pick up the newest Winter/Spring 2019 issue of New Beauty® today, now available at newsstands everywhere!