HydraFacial® vs. Microdermabrasion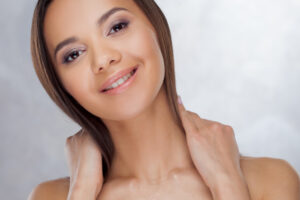 We all aspire to have smooth, soft, and radiant-looking skin, but knowing the best treatment for your unique concerns and skin type can be difficult. Microdermabrasion and HydraFacial® are both considered gentle techniques to cleanse the skin of dead cells and impurities to reveal the healthier and softer skin underneath. While these treatments can similarly improve the tone and texture of your complexion, there are certain distinctions between HydraFacial® and microdermabrasion that may make it easier to determine which med-spa treatment is right for you.
Microdermabrasion is a method of exfoliation that uses an abrasive substance or tool to buff away dead skin cells, dirt, oil, and other surface impurities to unclog pores and foster the growth of newer, healthier skin. Age spots, blemishes, and fine lines can be minimized, and the result is generally a brighter and smoother complexion achieved with minimal skin irritation. If your skin appears dull, microdermabrasion can be an excellent way to promote blood flow and revive the look of your skin.
HydraFacial® is considered a more comprehensive skin therapy, exfoliating unhealthy skin cells while simultaneously delivering condition-specific serums to help enrich the skin. After the face is scrubbed of debris and impurities via a spiral-headed handpiece, HydraFacial® works to saturate your skin with the vital nutrients it needs to remain healthy and vibrant. HydraFacial® can generally treat a wider range of imperfections than microdermabrasion, including wrinkles, oily skin, discoloration, enlarged pores, and skin laxity.
Both treatments are designed for most skin types, providing the gentle yet effective rejuvenation necessary to generate a glowing complexion.
Questions? Please contact McCormack Plastic Surgery for more information about our facial rejuvenation treatments, or to book an appointment.