Can All Problem Areas Be Treated in One Liposuction Session?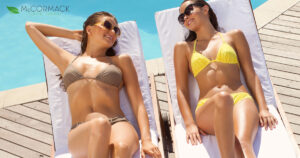 For many people, fat never tends to accumulate in just one area of the body. Some of the most common regions in which fat buildups become apparent include the abdomen, hips, back, buttocks, knees, thighs, arms, neck, and chin. Luckily, some form of liposuction can often be an effective solution for diminishing excess fat in each of these areas. But just how many of these regions can be treated at once?
For most women and men, there isn't an established maximum number of problematic areas from which fat can be removed during a single liposuction session, provided that the quantity of extracted fat does not exceed a specific amount dictated by the unique anatomical indicators of the patient. For instance, someone who has a relatively small build might be able to have each desired location addressed in one treatment while an individual who is larger in stature may need multiple liposuction sessions to safely and effectively remove the right quantity of fat. It should go without saying that all of this is also contingent on the particular number and size of targeted fat buildups the patient wishes to treat.
Liposuction is an extremely individualized procedure, so the exact quantity of areas that can be treated at once will ultimately be determined on a case by case basis. If you are interested in this popular body contouring treatment, I recommend consulting with a board certified plastic surgeon who has considerable experience in numerous forms of liposuction. Following an examination and discussion of your aesthetic desires, he or she will be able to determine the most appropriate technique and number of treatment sessions necessary to safely achieve your goals.